Are Oakley Frogskins Still in Style?
Oakley Frogskins were first designed in the early 1980s and they remain a popular style to this day. They are often considered a classic style of sunglasses. One reason for their popularity is that they come in a variety of colors and designs, so you can find a pair that suits your style.
They're also very affordable, which makes them an attractive option for people on a budget. Oakley Frogskins are still in style because they are versatile, affordable, and come in a variety of colors and styles.
When Were Oakley Frogskins Sunglasses First Released?
Oakley Frogskins sunglasses were first released in 1985. They were designed by Oakley founder Jim Jannard, who named them after his favorite swimming hole. The original design was a green and black frame, with clear lenses.
The Oakley sunglasses became popular with athletes and celebrities and were soon adopted by the general public. In 2002, Oakley discontinued the original Frogskins design and replaced it with a new design called the Frogskin LX. The LX version featured a more modern style frame and came in a variety of colors including blue, pink, and purple.
How Have Oakley Frogskins Evolved Over The Years?
Since its inception in 1985, Oakley Frogskins sunglasses have undergone a few evolutionary changes. Originally designed as a lightweight performance sunglass, the Frogskins Oakley quickly became a popular style icon thanks to its unique design. In the early 1990s, Oakley introduced the Frogskins II, which featured updated lens and frame technology.
A few years later, they followed up with the Frogskins Lite, which was even lighter and more comfortable to wear. In 2013, Oakley resurrected the original Frogskins as part of their Heritage Collection. These sunglasses feature all of the original styling cues that made them so popular in the first place.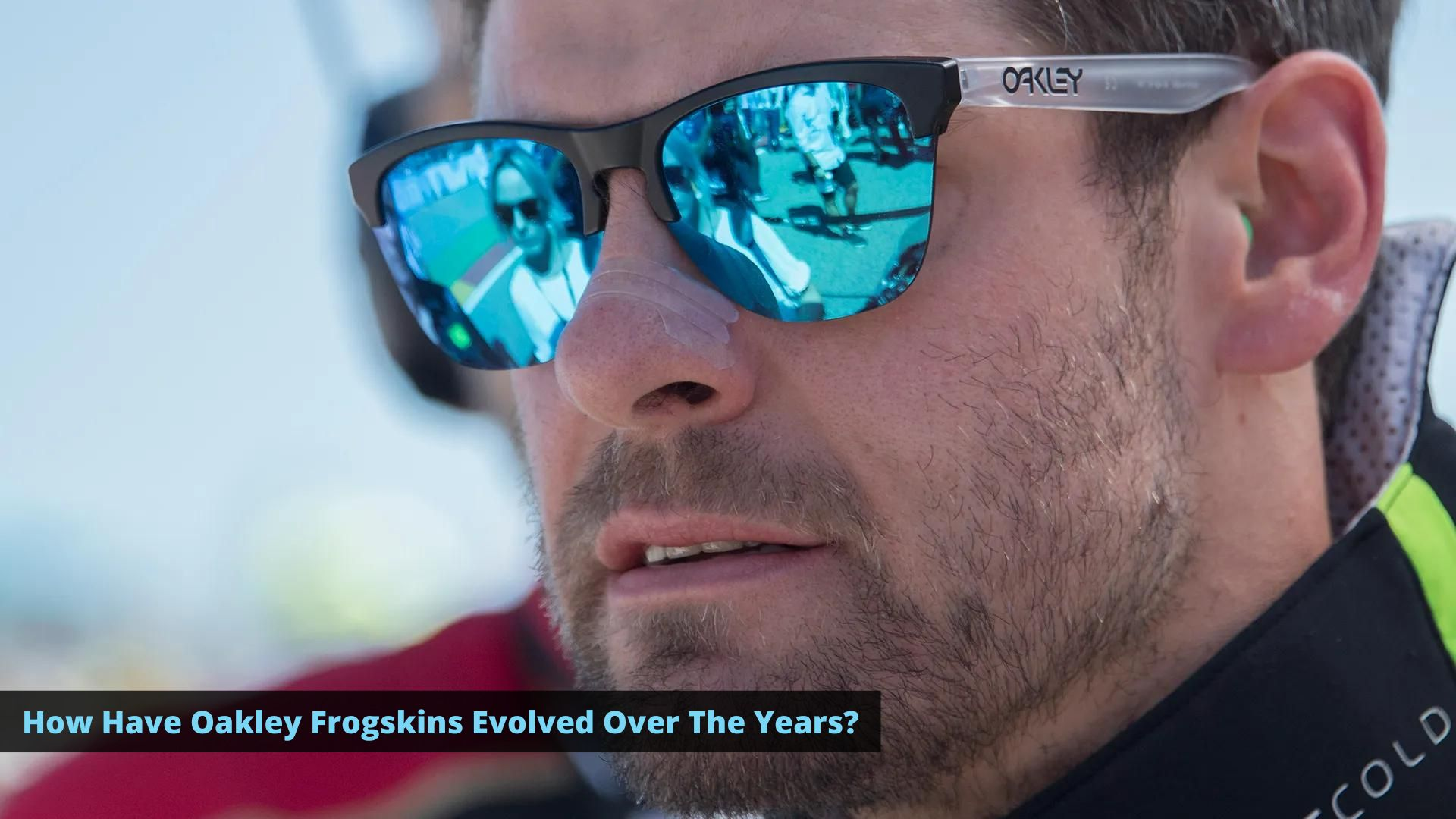 How Did Oakley Frogskins OO9013 Become Popular?
Oakley Frogskins OO9013 became popular in the early 1980s when they were first released. At the time, they were the only Oakleys that came with two lenses - a dark lens for sunny days and a clear lens for overcast days. They were also one of the first sunglasses to be offered with interchangeable lenses, which made them extremely popular among athletes and outdoor enthusiasts.
Today, Oakley Frogskins remain one of the most popular styles of sunglasses on the market, thanks to their classic design and versatile functionality. Whether you're skiing down a mountain or biking through the city streets, these sunglasses will keep your eyes protected from harmful UV radiation and glare.
Why Are Oakley Prizm Frogskins So Popular Among Sunglasses Enthusiasts?
Oakley Prizm Frogskins are popular among sunglasses enthusiasts because of the unique lens technology that Oakley has developed. Oakley Prizm lens technology is designed to enhance color, contrast, and clarity. The lenses are made with a special material that blocks out certain colors and enhances others, which results in a sharper and more vibrant image.
This makes them perfect for activities such as skiing, snowboarding, or cycling where seeing clearly is essential. The lenses also feature a polarization filter that reduces glare, making them ideal for use on bright days. And finally, the frames are made from O-Matter material which is stress-resistant and lightweight, so they're perfect for everyday use.
What Was The Design Inspiration Behind Oakley OO9013 Frogskins?
The Oakley OO9013 were designed in collaboration with professional athletes to offer superior protection and performance. Each set of sunglasses is created with durable and lightweight materials that can stand up to any activity, while the lenses feature unbeatable clarity and protection from the sun's harmful UV rays.
The unique design of the Oakley OO9013 Frogskins provides a snug and comfortable fit, and the incorporation of Oakley patented High Definition Optics allows for a wider range of viewing angles and increased contrast in all environments. Whether you're hitting the slopes, cycling down a mountain trail, or just out for a casual day at the beach, these sunglasses will keep you looking stylish and protected from the elements.
Who Are Some Famous People That Have Been Seen Wearing Oakley Frogskins Prizm?
Some of the celebrities who have been seen wearing Oakley Frogskins Prizm include Tom Cruise, Rihanna, and Justin Bieber. These glasses are designed to offer superior clarity and vibrancy of colors, making them perfect for sports or everyday activities. Oakley Frogskins Prizm is perfect for anyone who wants to look stylish while enjoying the benefits of enhanced visual performance.
The lenses are treated with a special coating that reduces glare and enhances contrast, making it easier to see in all conditions. With a variety of lens color available, you can find the perfect pair of Oakleys to suit your style.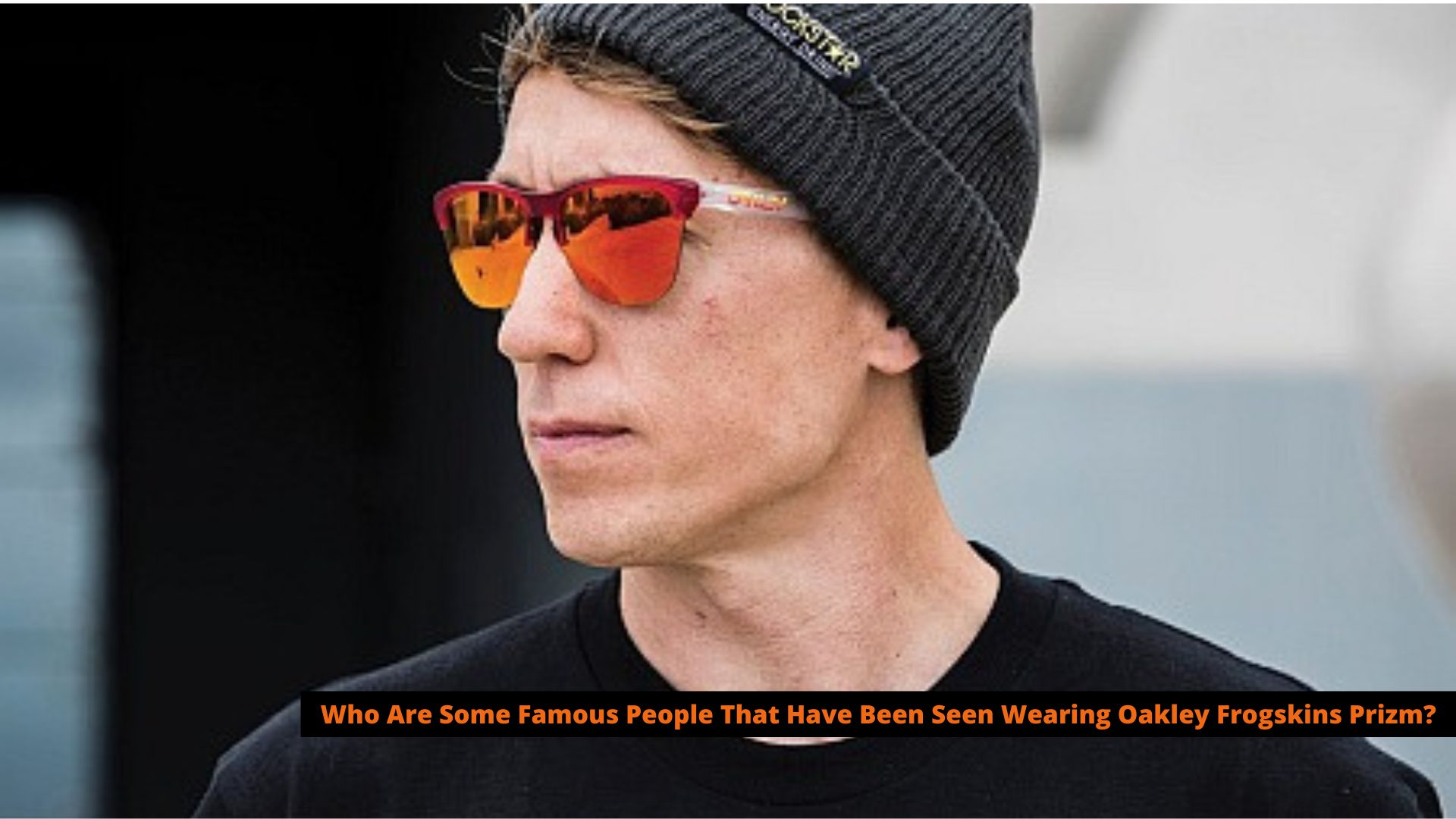 What Activities Are Best Suited For Oakley OO9013 Frogskins?
Oakley oo9013 Frogskins are a versatile style that can be worn for a variety of activities, making them a great choice for people who want one pair of sunglasses to cover all their needs.
Some of the best activities to wear Oakley oo9013 Frogskins for including golfing, cycling, running, and any other outdoor activity where protection from the sun and glare is important. They are also perfect for everyday use, as the lenses protect your eyes from harmful UV radiation and offer superior clarity and contrast.
How To Purchase An Authentic Oakley Frogskins OO9013?
There are a few things to consider when purchasing an authentic Oakley Frogskins OO9013. First, be sure to purchase from a reputable dealer. There are many counterfeit products on the market, and you want to be sure you're getting the real thing. Second, check the materials and construction of the glasses.
Make sure they're made of high-quality materials, and that the craftsmanship is up to par. Finally, ask about return policies and warranties before making your purchase. That way, if there are any problems with your glasses, you can return them or get them replaced.
Thoughts
Oakley Frogskins Prizm are a classic style that has been popular for many years. They were first released in the 1980s and have evolved over time to become even more popular. The Oakley Prizm frogskins are a newer style of frogskin sunglasses that have polarized lenses and offer superior visual clarity.
They are perfect for any outdoor activity, such as fishing, hiking, or biking. If you want Further information to a pair of authentic Oakley Frogskins OO9013, be sure to contact Eyeglasses123 for more information.