The Ultimate Guide to Buying RayBan Eyeglasses
Introduction
Are you searching for the perfect pair of Ray-Ban eyeglasses to complete your ensemble? Look no further! We've got you covered with all the details and tips on how to select the best Ray-Ban glasses for your face shape, style preferences, and lifestyle.
Our Ultimate Guide to Buying Ray-Ban Eyeglasses takes out all the guesswork of shopping for a new set of frames. With options ranging from ray ban aviator and wayfarer classic to modern frames, there's something to suit just about anyone's tastes.
Why Are Ray Ban's So Popular
Ray-Ban has been around since 1937 and is still a popular choice for eyewear today. Ray ban's signature logo is one of the most popular worldwide. But why is that? What makes them stand out from the competition? Let's take a look at why Ray Ban's is such a beloved brand by eyeglass shoppers. 
High-Quality Materials & Construction 
The quality and comfort of your eyeglasses depend on the material used to make them. Ray Ban's metal frames, acetate frames, titanium frames, and nylon frames are all made with high-quality materials designed to last through extended wear and tear.
Affordable Price Point  
Ray Ban's is one of the most affordable luxury eyewear brands on the market today. Despite their high-quality materials, they don't break the bank as some other designer brands do. This allows shoppers to get a great pair of sunglasses without breaking the bank. For those who want designer eyewear without spending an arm and a leg, Ray Ban's is the perfect solution. 
Factors to Consider When Buying Ray-Ban Eyeglasses
Prescription Requirements 
Before purchasing any eyewear, it is always best to consult with an eye doctor or optician to make sure you have the right lenses in your glasses. It is also important to understand what kind of lens coating will work best with your prescription.
Frame Size and Shape 
When it comes to finding the perfect frame size and shape for your face shape, it can be tricky! One way to find out which frames fit your facial features is by taking measurements of your head circumference and temple length as well as keeping in mind the distance between your eyes.
The experts at Ray-Ban.com can help you determine which frame size will work best for you. Plus, they offer sizes from small to large so there's something for everyone! 
Frame Color 
Ray-Ban offers eyeglass frames that come in a variety of colors ranging from black and brown shades to brighter hues such as reds and blues. When picking out the perfect color for you, think about the style that best matches your personality and lifestyle.
Lens Material & Coatings 
The type of material used in ray ban prescription lenses plays an important role in how comfortable they feel on your face while also providing optimal clarity in vision.
Available in polarized lenses that have specific coatings such as anti-reflective coatings or blue light filters that can enhance visual comfort while protecting against UV rays!  
How to Find the Perfect Ray-Ban Glasses Frame for You 
Fortunately, Ray-Ban glasses are designed to provide you with a range of options that will fit your face shape, lifestyle, and budget. Look for the ray ban logo. It is on every pair of Ray ban sunglasses and eyeglasses.
Popular Ray-Ban Glasses Frames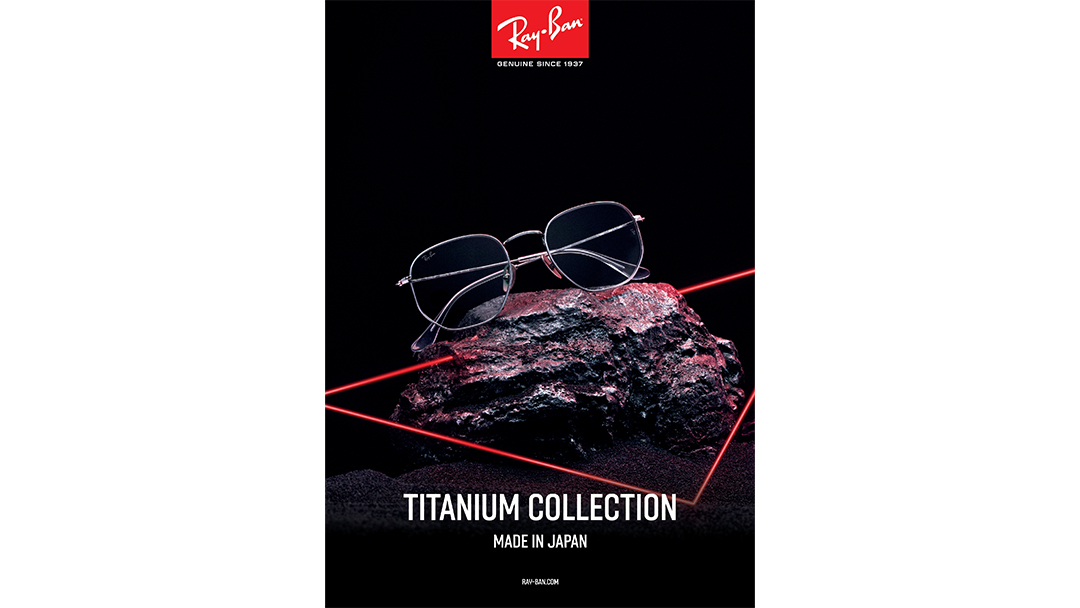 Ray-Ban produces a variety of frame shapes, sizes, colors, and lens materials to meet all tastes. Their classic metal frame the ray ban aviator has been around since 1937 and is still an iconic style that is popular today.
The wayfarer classic frames which were first introduced in 1956 have become a timeless staple in the fashion world. For those looking for something a little more modern, you might consider the original wayfarer, and the Ray-Ban Clubmaster frames or maybe the new wayfarer model with a softer eye shape.
All of the models offer a classic yet contemporary look and are perfect for everyday wear and sure to turn heads. 
Choosing the Right Frame Shape for Your Face 
When shopping for glasses frames it is important to consider your facial structure. If you have an oval face shape, then any type of frame will suit you well as long as it complements your features without overpowering them.
Those with round faces should opt for angular frames such as square or rectangular shapes or oversized round shape that will help add definition to their face shape. Lastly, if you have a heart-shaped face then try selecting rounder frames that offer a softer eye shape such as aviators or wayfarers that can help balance out your features.  
 Tips for Selecting the Right Frame Color 
One of the best parts about shopping for eyeglasses is choosing which frame style and color best suits your personal style and complexion. If you prefer neutral tones then classic black frames or brown frames are always a safe bet that will go with any outfit or occasion.
If you want something bolder then why not try vibrant reds or purples? Bright colors like these will help bring out subtle hues in your hair color or eye color while adding some fun vibrancy to any look!
Ray-Ban Prescription Glasses
Are you in the market for a new pair of Ray-Ban prescription glasses? If so, then you may be considering ordering them online. While many different retailers offer Ray-Ban glasses, ordering them online is often the most convenient option.
The Benefits of Buying Ray-Ban Prescription Glasses Online
Shopping for Ray-Ban prescription glasses online can have many benefits, from convenience to cost savings. First off, there are usually more styles and options available online than what's available in stores.
This makes it easier to find exactly what you're looking for without having to scour multiple stores or wait until they restock their shelves.
Additionally, shopping online is much more convenient than going to an eye doctor or store. You don't have to make an appointment or drive anywhere—you can simply browse through all of your options from the comfort of your own home.
Because you can compare prices across multiple retailers quickly and easily (something that would take hours if done in person), you may even be able to save some money by finding the best deals on your favorite styles.   
Finally, when you shop online for your new pair of Ray Ban's, you can rest assured that they will be authentic products backed by a warranty—an important factor when it comes to prescription eyewear since poor-quality lenses could cause permanent vision damage!    
How to order Ray-Ban prescription glasses online
Now that we've discussed why Ray-Ban makes sense to buy your new pair of Ray-Ban's online, let's look at how to do it right.
First off, you need to make sure that wherever you purchase from has a good return policy in case something goes wrong with your order—and be sure not to throw away any packaging materials until after you have fully inspected and tried on the glasses! 
When buying Ray Ban prescription glasses online, it's also important to make sure that the website offers accurate measurements for each frame size as well as detailed product descriptions so that you know exactly what style and features will work best for your face shape and lifestyle needs.
Finally, check out customer reviews before making a final decision so that other customers' experiences can help guide your purchase decisions as well! 
Ray Ban prescription glasses offer individuals with vision problems the opportunity to enjoy stylish frames while still improving their sight.
Shopping for these glasses online offers many advantages over traditional retail stores such as convenience and cost savings while providing access to more styles and customization options than ever before!
The 4-Step Guide to Keeping your Ray-Ban Glasses Looking Great 
Ray-Ban glasses are known for their timeless style and classic designs. But, if you don't take care of them properly, they won't look nearly as good or last as long as they should.
To keep your Ray Ban glasses looking great and lasting longer, here are five steps you need to follow to maintain and care for them. 
Step 1: Cleaning Your Glasses Regularly 
Your Ray-Ban glasses should be cleaned regularly using either a damp cloth or an eyeglass cleaning solution specifically made for lenses.
This will help remove any dirt, dust, or oils that accumulate on the lenses and prevent scratches from forming. Make sure not to use any harsh chemical cleaners on them as this can damage the coating. 
Step 2: Properly Storing Your Glasses  
When storing your Ray Ban glasses it is important to remember that heat and humidity can cause warping and distortion of the frames.
You should always store your Ray-Ban's in a cool dry place away from direct sunlight or extreme temperatures.
It is also best practice to store them with the lenses facing down so that dust doesn't accumulate on them while they are sitting idle.  
Step 3: Taking Care When Handling Your Glasses  
The most common cause of damage to Ray Ban's is mishandling which can easily be avoided by taking proper precautions when handling them.
Never leave them lying around where they could get stepped on or crushed and avoid storing them in tight spaces where there isn't enough room for air circulation around the frames or lenses.
Also, make sure not to bend or twist the frames too much when putting them on or taking them off as this could cause damage over time.  
Step 4: When To Replace Your Glasses  
Ray-Ban glasses are designed to last a long time but eventually, they will need replacing due to scratches, chips in the frame, discoloration, etc.
As a general rule of thumb, you should replace your glasses every two years whether you think it is necessary or not just for safety reasons alone since vision can change over time without warning signs until it's too late! 
With these four steps in mind, you should have no problem maintaining and caring for your Ray Ban glasses regularly clean, and properly so that they will always look like new!
Following these steps will ensure that your sunglasses last longer so that you can get more enjoyment out of wearing them! So go ahead and start taking better care of those shades today!
How to Track Down the Perfect Pair of Ray-Ban Eyeglasses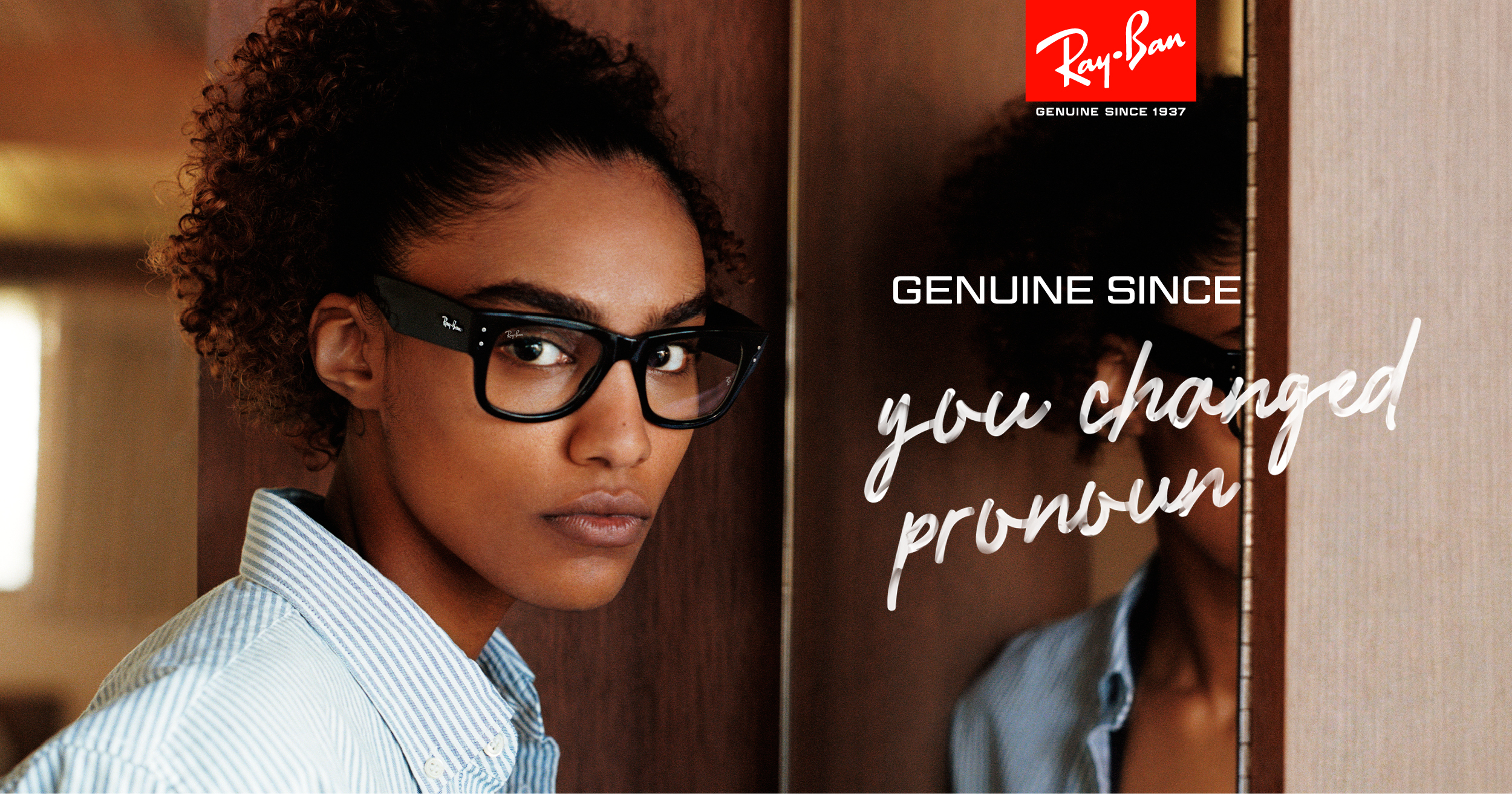 You know what you want, and you're not afraid to go get it. Ray-Ban eyeglasses are the perfect choice for anyone looking for quality glasses that won't break the bank. But once you know what style you want, where do you go to get them? Let's break down your options. 
Authorized Ray-Ban Dealers 
If you're looking for a classic Ray-Ban experience, then an authorized Ray-Ban dealer is the perfect option. You can expect friendly service and knowledgeable staff who can help guide your decision-making process.
In addition, many authorized dealers will offer special discounts or promotions that aren't available online or at other retailers. This is a great way to snag an amazing deal on your favorite pair of glasses. 
Online Retailers 
For those who prefer shopping from home, several excellent online retailers specialize in Ray-Ban eyewear. Not only will they offer a wide selection of frames and lenses to choose from, but they also provide helpful features like virtual try-ons and detailed product descriptions so that you can make an informed decision before making your purchase.
Plus, many online retailers offer free shipping and returns so that you can shop with peace of mind knowing that if something isn't quite right, it's easy to exchange or return for a full refund. 
Finding the perfect pair of Ray-Ban eyeglasses doesn't have to be a daunting task – whether you prefer shopping in person or from home, there are plenty of options available to suit any budget and lifestyle.
Authorized dealers offer personalized service and generous discounts to online retailers providing virtual try-ons and free shipping, tracking down the perfect pair of glasses has never been easier!
Conclusion
Shopping for a perfect pair of Ray-Ban eyeglasses doesn't have to be difficult. Whether you prefer shopping in person or online, there are plenty of options available that offer personalized service and generous discounts.
Plus, many online retailers offer free shipping and returns so that you can shop with confidence knowing that even if the product isn't quite right, it is easy to return or exchange for a full refund.
So don't delay – start searching for your ideal glasses today!
When shopping for Ray-Ban eyeglasses, make sure to look for personalized service and generous discounts. Online retailers are a great option as they often provide virtual try-on services and free shipping.
Plus, many offer easy returns or exchanges in case the product isn't quite right. Additionally, be sure to read reviews of any products you're considering so that you know you're getting the best deal.
Finally, take your time when selecting glasses as it is an important purchase and one that should last for many years.
FAQs
How do I know if a Ray-Ban frame will fit my face?
When selecting frames, make sure to measure your face and head size first. Many online retailers offer tools like virtual try-on services which allow you to test how the frames look on before making a purchase.
Additionally, many stores offer free returns or exchanges in case the product isn't quite right.
Furthermore, it is helpful to read customer reviews as they can provide insights into the comfort level or design of a particular frame.
Are Ray-Ban eyeglasses worth the price?
Ray-Ban eyeglasses can be worth the price if you're looking for high-quality frames and lenses. The iconic brand is well-known for its iconic designs that never go out of style, as well as its durability and comfortable fit.
Additionally, Ray-Ban has a wide selection of frames to choose from, making it easy to find something that fits your taste and budget.
On top of all this, if you wear prescription eyeglasses, many online retailers and optical shops offer Ray-ban prescription lenses for Ray-Ban frames. So if you're looking for a stylish pair of eyeglasses that will last for years, Ray-Ban may be worth the price!
How do I clean my Ray-Ban eyeglasses without damaging them?
The best way to clean your Ray-Ban eyeglasses without damaging them is to use a mild cleaning solution and a soft, lint-free cloth.
Avoid using household cleaners, rough fabrics, or paper towels as they can scratch the lenses.
To clean your glasses, wet the cloth with the cleaning solution, then gently wipe them in circles.
Finally, rinse with clean water and dry with a lint-free cloth. Taking care of your Ray-Ban's will help ensure they last for years!
Can I return Ray-Ban eyeglasses if I am not satisfied with my purchase?
Yes, you can return Ray-Ban eyeglasses if you are not satisfied with your purchase. Generally, the return policy is within 30 days from the date of purchase, and the glasses must be returned in their original condition with all original packaging.
You may need to provide proof of purchase for the return to be accepted.
Final Reflection
This comprehensive guide covers everything one needs to know when it comes to buying Ray-Ban eyeglasses. From understanding the different types of frames and materials used to maintaining and caring for eyewear, this guide has it all.
By following the tips and recommendations outlined in this guide, readers can confidently purchase the perfect pair of Ray-Ban eyeglasses that will meet their needs and budget.
By shopping with Ray-Ban, customers can expect high-quality eyewear in a variety of styles, materials, and lens options.
Whether you need prescription lenses or gradient lenses, Ray-Ban has it all! With the right care and maintenance, your new glasses will last for many years to come.